Dedicated to the conservation and care of our shared
cultural heritage.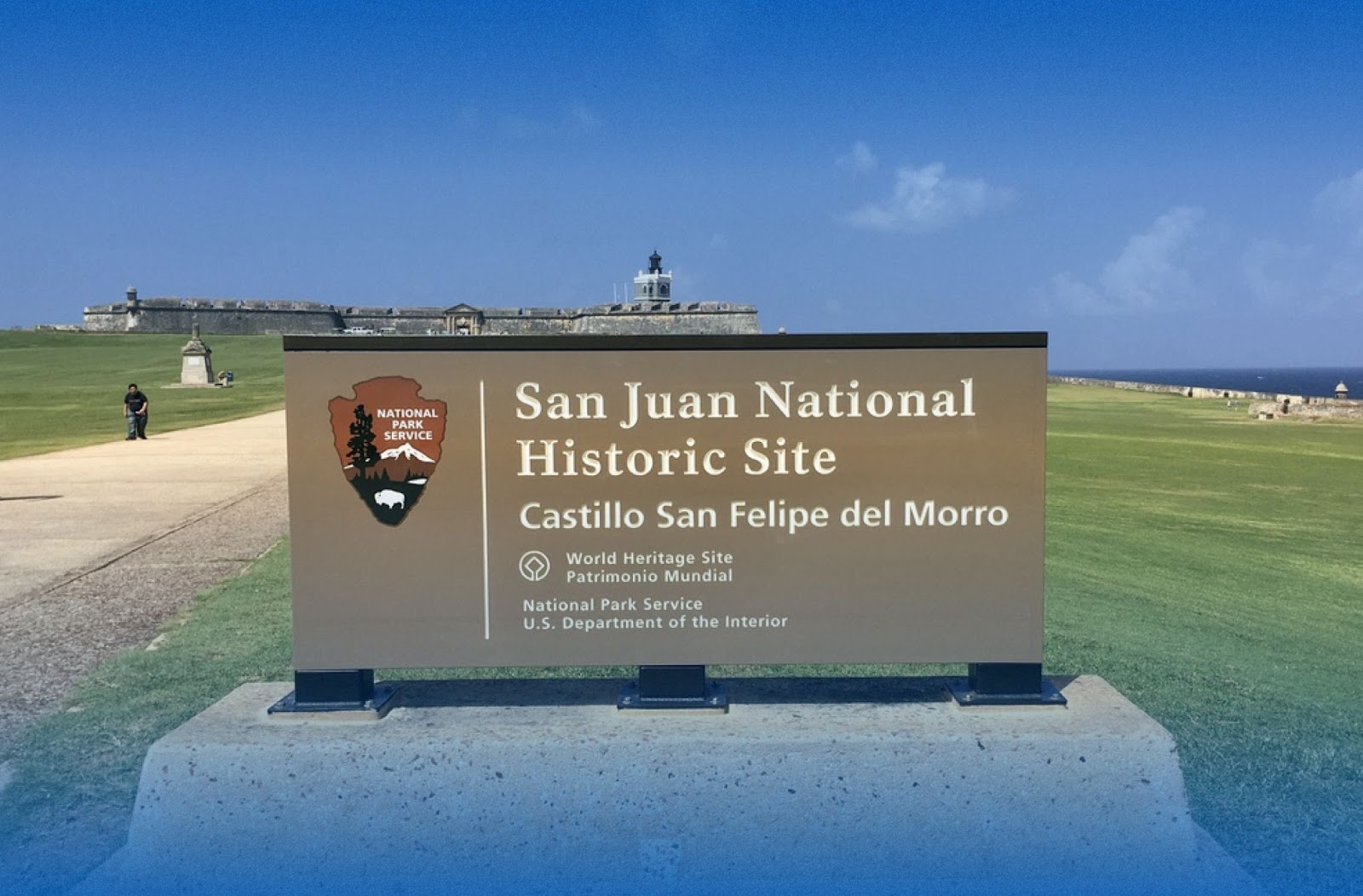 In the tapestry of time, historic buildings stand as silent
Read More »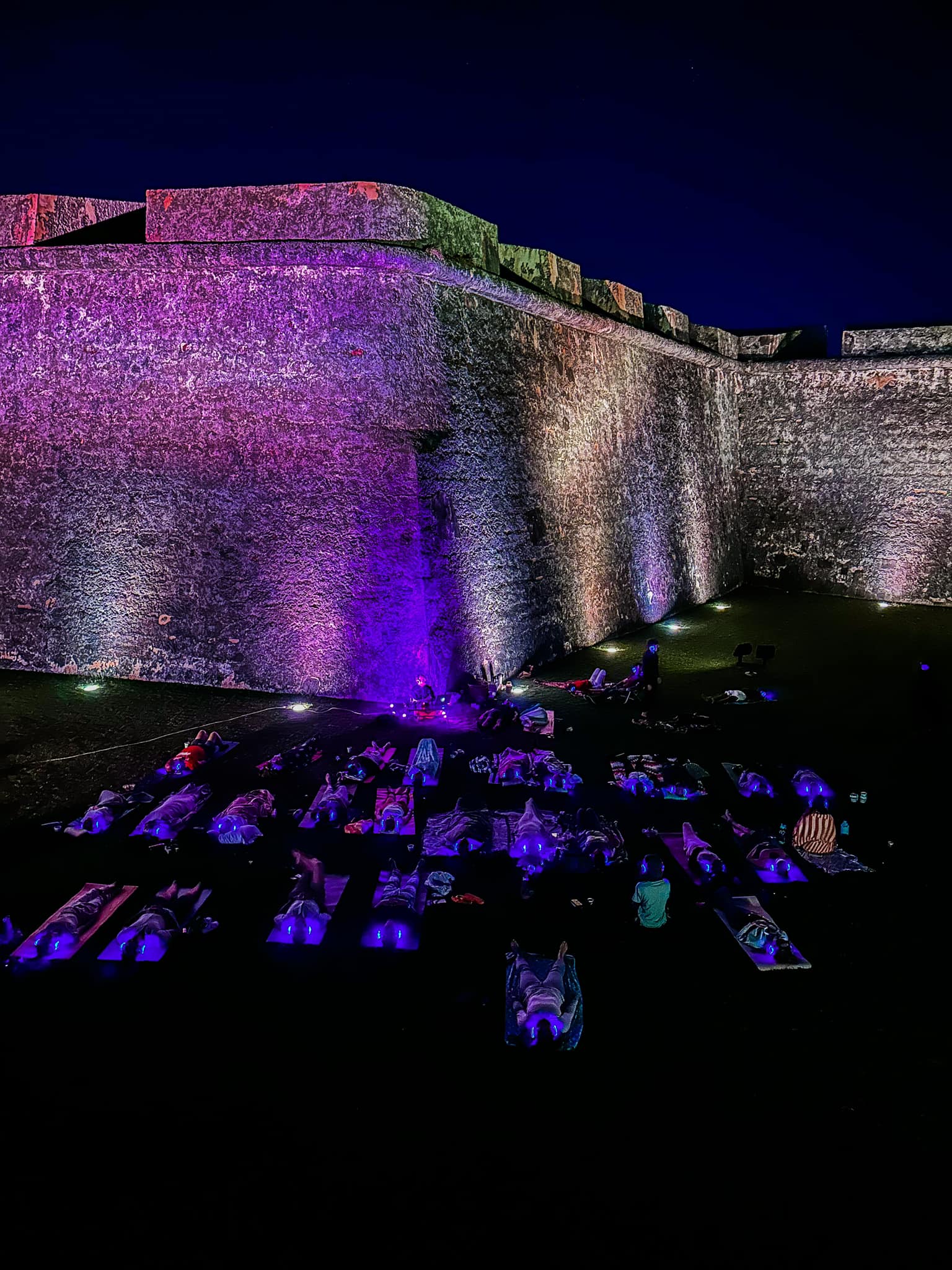 The first-ever Zendo Stereo Music Mindfulness event held at El Morro in Old San Juan, Puerto Rico, was a great success. Over 60 people attended the two-night and we were able to raise over $4,000 to benefit the Friends of San Juan National Historic Site.
Read More »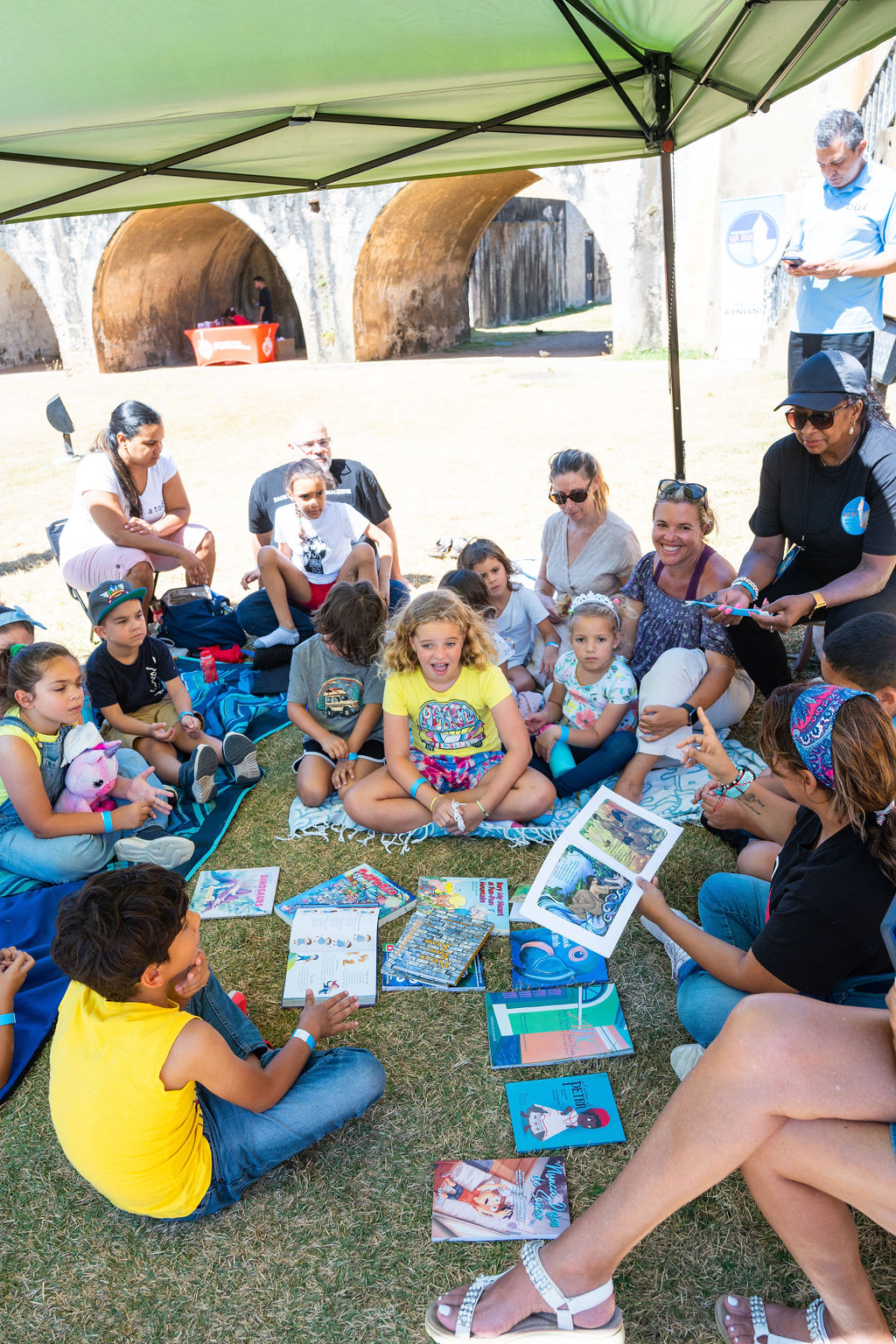 Last weekend, the first successful History Reading to Kids event
Read More »
The Friends of San Juan National Historic Site is a non-profit organization designed to support the San Juan National Historic Site (SJNHS) financially and to amplify its public outreach agenda. By raising funds and awareness about our island's history and cultural heritage, we aim to perpetuate the responsible stewardship of our park's treasures.
SJNHS comprises Castillo San Felipe del Morro, Castillo San Cristóbal, Fortín San Juan de la Cruz (El Cañuelo), the San Juan Gate, Paseo del Morro, and most of the historic wall that surrounds Old San Juan. It is one of more than 400 National Parks and historical sites across the United States and its territories, but it is the ONLY National Park of the National Park Service (NPS) in Puerto Rico and one of only 23 parks classified as a UNESCO World Heritage Site because of its cultural and historical value for all humanity.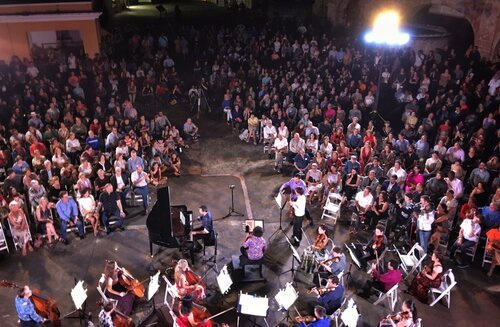 The Friends of San Juan National Historic Site is proud to join a long list of other Friends organizations across the United States (and beyond) that focus on promoting the natural and historic beauty of their parks, sharing their importance with park visitors, and, of course, contributing to their preservation for future generations. If you are a frequent traveler and park visitor and are finding yourself interested in learning more about Friends organizations more generally, check out this list of similar organizations based in the continental U.S.
Our goals are straight-forward: Raise money that allows the walls, grounds, and more ephemeral aspects of SJNHS (like graffiti, objects, furniture, documents, and so on) to be properly conserved; educate adults and children on how they can be a part of our shared history and also a part of the park's future.
Any amount helps us achieve our goals
You can make a difference. Support the San Juan National Historic Site by making a donation or by getting involved with our organization. Click on the button below to send us a donation. 100% of our proceeds go back into the park and our efforts to preserve it.
Islands are often celebrated for their cultural diversity, their unique natural resources, or their natural beauty. What is sometimes more difficult to appreciate are the complicated histories and events that have led them to be so celebrated today. It is useful to remember that islands have played and indeed continue to play an important role in sea-faring as well as in inter-regional communication and trade. Their often strategic locations between larger land-masses/socio-political powers have made them stages for the enactment of world affairs and homes to people traveling from near and far. Puerto Rico is no different….